Since the 1960´s BKI Foods A/S have delivered quality coffee to Danish consumers.
BKI Foods roasts and packs coffee beans in their factory in Denmark and BKI Foods have expanded their product range with various specialties and ready-to-go solutions for companies, hotel and catering industry and festivals. 

Purpose
BKI Foods wanted a soultion from which the employees can access all material across existing platforms.

Solution
The OmniShare solution have custom integration to the existing PIM and CRM systems at BKI Food easing acces to sales and marketing material.

Outcome
With integrations to existing systems, BKI Foods now have an all-in-one sales and marketing tool for iOS.
About the solution
BKI Foods have a complete sales and marketing tool thanks to integration through OmniShares proven platform.
The app gives employees across departments an easy to use tool, that ensures a professional sales presentation,
access to all material and makes it possible to sync orders and customer data from one simple tool.
The solution includes:

OmniShare for iOS

User/Country specific access

Access content offline

PIM and CRM integration
All-in-one sales and marketing tool
BKI Foods new OmniShare tool is based on our many standard features. This gives sales reps, service technicians and marketing staff easy access to all the right material.
The app is designed to follow the existing design guide.
From the back-end it is easy to create and define user access and send userspecific push messages, e-mails or text messages.
Working in the field is now easier, as offline availability allows users access to material and collection of orders, when they are out doing their business.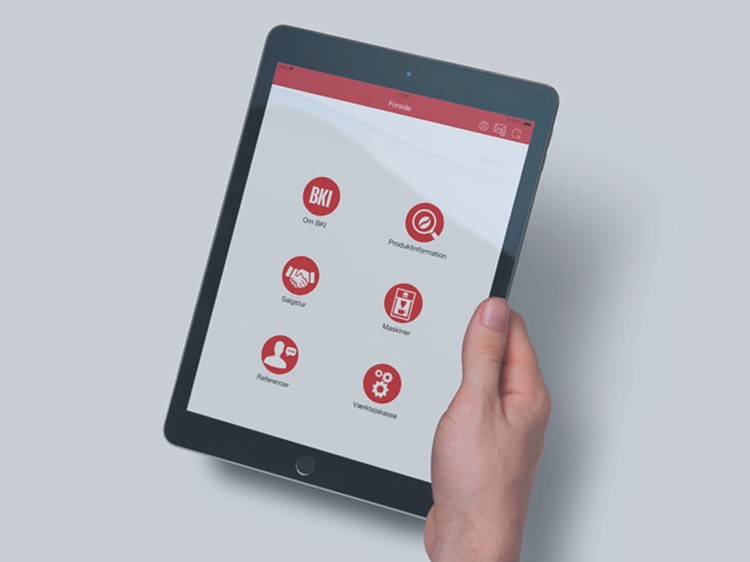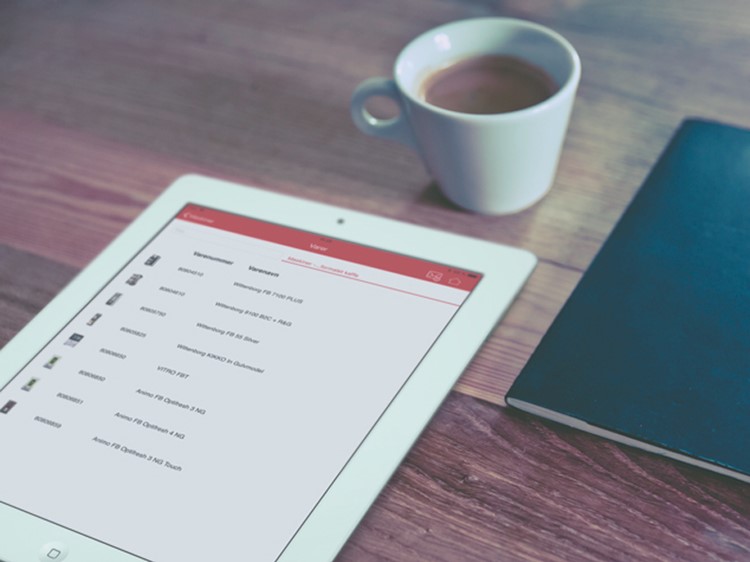 User-differentiated access
BKI Foods have experience a continious growth internationally. As a result, more material for different areas and languages have to be managed centrally and distributed more efficiently.
With user-differentiated access to the OmniShare app, BKI Foods can now create country-specific content for each area and user.
The feature ensures that all content aimed at a market is aggregated and easily accessible to BKI Foods' employees.
PIM integration
The integration with the PIM system, makes it possible for the employees to select and send relevant material to the customer directly from the PIM system.
Additionally, the existing folder structure, created in the PIM system, is copied into the app solution.
When new files are added to the PIM, these are automatically synced to the relevant devices. Files uploaded via the app, are sent directly to the PIM system.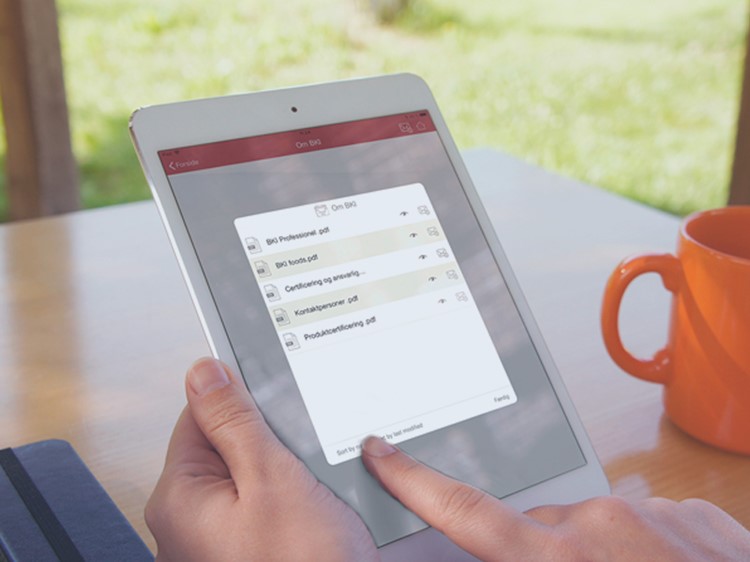 CRM integration
With the integration BKI Foods' existing CRM system, employees can access customer data on the go, update customer data and collect orders directly in the OmniShare app.
With the barcode scanner, users can scan barcodes on all BKI´s products and add these to an order.
All data is automatically synced to the CRM system. This minimizes the chances for mistakes and your sales staff can work much more effective with their sales.
About the outcome
BKI Foods now have an all-in-one salestool solution with the OmniShare app and custom integration.
This makes their internal work- and salesflows much more effective.
A big part of the day-to-day tasks are automated, which results in time savings at customer meetings and trade shows, while the sales material is accessible in one tool.
Further, the sales staff of BKI Foods are always updated with the latest content thanks to the integrations with the existing PIM and CRM systems.
The fact that the content is updated in real time means that the sales staff can access customer data and create orders directly.

Optimized workflows

Time-savings

Always up to date

All-in-one salestool